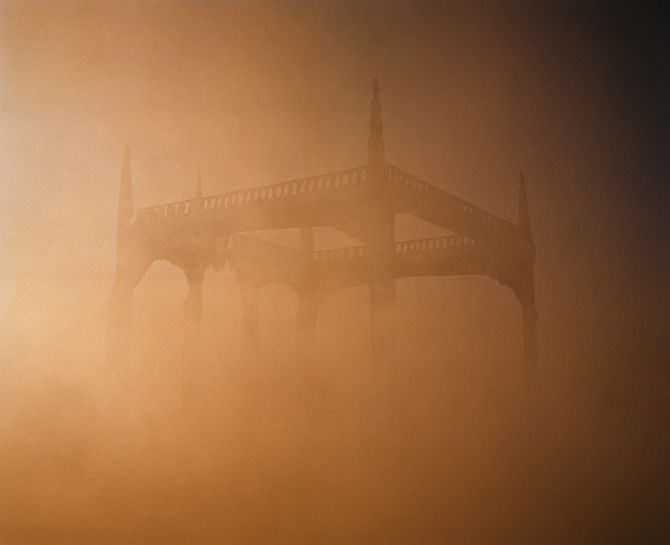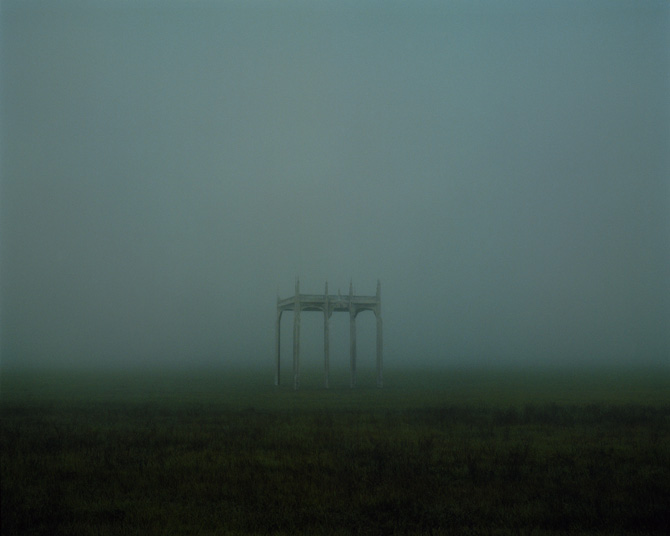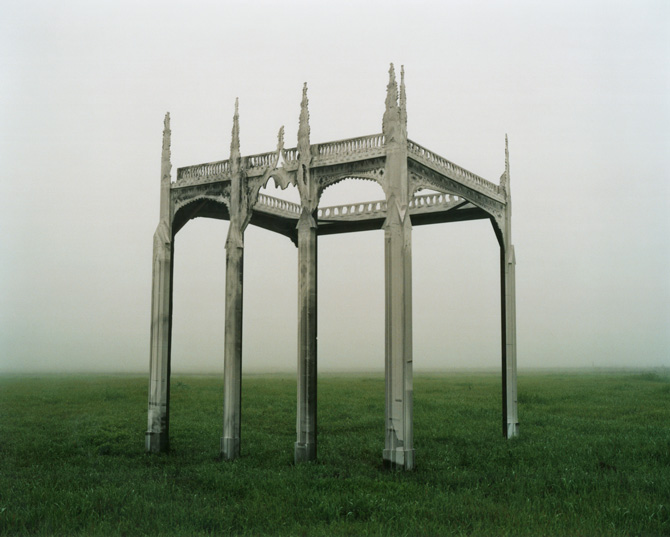 A house made of air and distance and echoes references the "Wedding Cake House," a well-known example of the carpenter gothic style in Kennebunkport, Maine. Constructed from wood and dating from the mid-1880's, the Wedding Cake House is peculiar adaptation of the European high gothic style filtered through American transcendentalism.
For this reinterpretation of a reinterpretation, the house was omitted and rendered as negative space. The exterior architectural decoration became a skeletal sculptural form, injected with asymmetry and irrationality.
The resulting work was installed on an abandoned airfield, often embedded in dense fog.
The title is taken from a line in Cèsar Aira's novel Ghosts.
A house made of air and distance and echoes suggests a contemporary, neogothic space that emerges from an increasingly virtual culture.