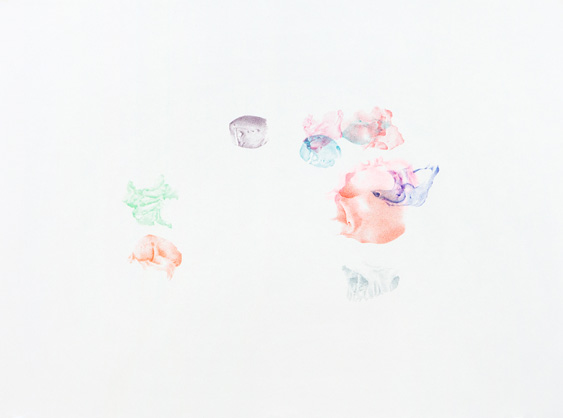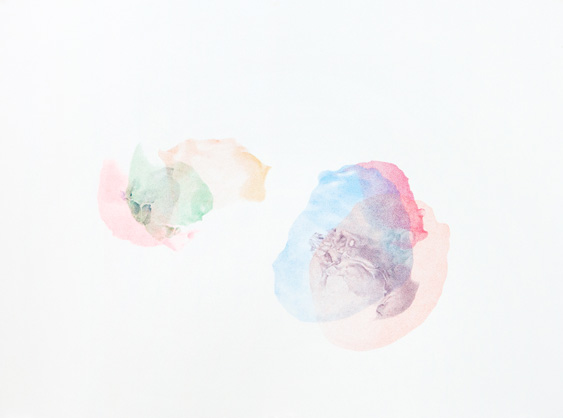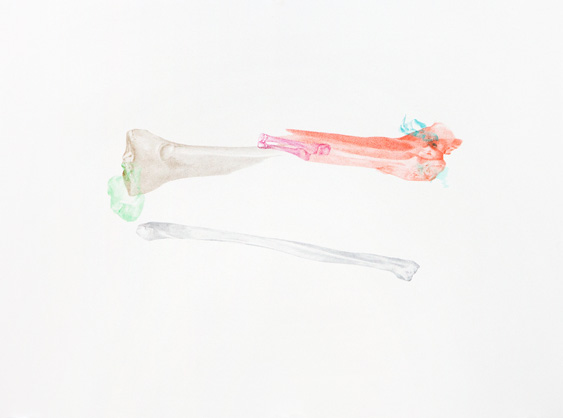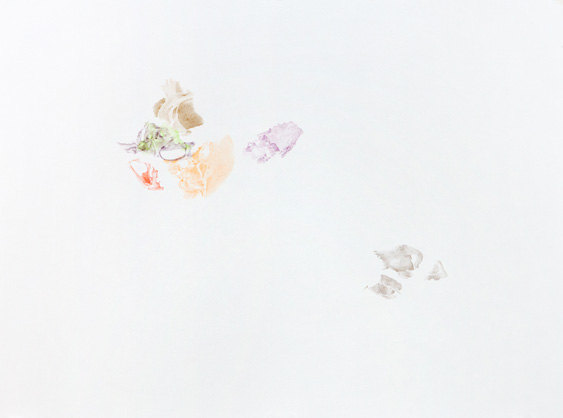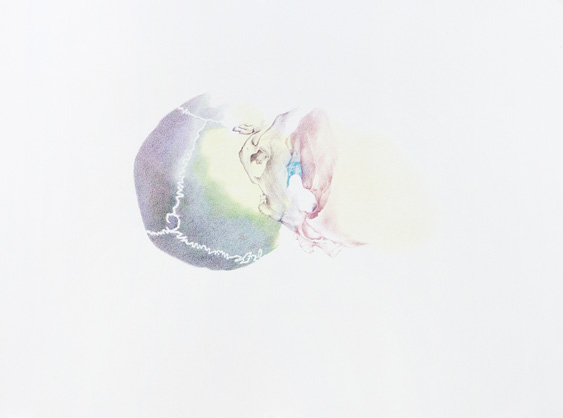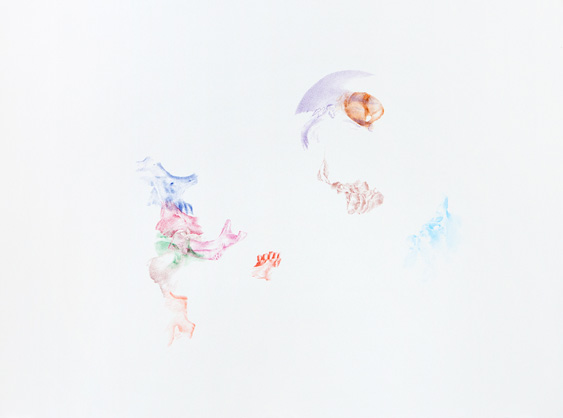 The skull and skeleton as architecture are the subject of this series of drawings titled The Waves.
The Waves references Virginia Woolf's stream of consciousness novel of the same name.
Each drawing is made freehand, from life, as a meditative and purely spontaneous practice without forethought.
As subject, the human skull and skeleton create a subtly charged relationship between the model, artist, and viewer.
Ronnie Cutrone, who assisted Andy Warhol in the production of his famous skull paintings, commented that to paint a skull "is to paint the portrait of everybody in the world."
In The Waves, precisely observed fragments embrace the emptiness of the paper in which they swim.
The Latin noun vanitas means emptiness, futility, or worthlessness. In a departure from this art historical precedent, drawings in The Waves allow paper to conceptually and visually hold negative space, but with no value judgement as to worth.
Emptiness is woven into life — vanitas in virtual space.