Archive for the 'architecture' Category
Detail view of 'Ghost Pearls' at Granary Arts through January 20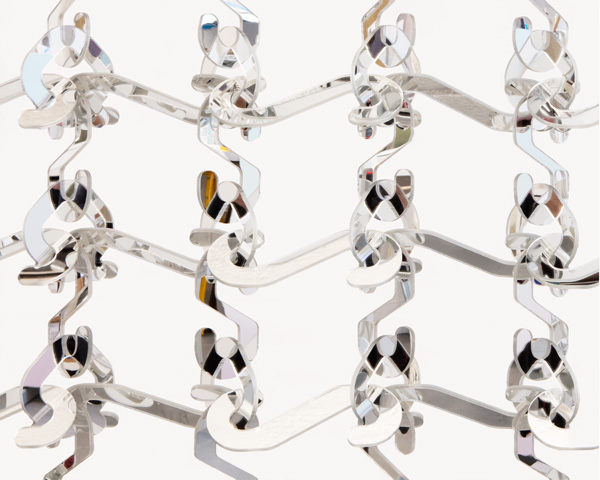 New solo exhibition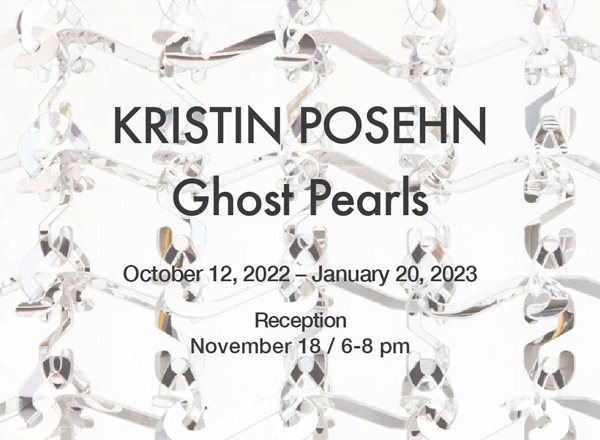 October 12, 2022 – January 20, 2023
Granary Arts
Ephraim, UT
Ghost Pearls is an architectural sculpture that explores spaces of connection and mediation. The work is based on research into local and historical forms of lace-making, early digital art, and contemporary virtual space.
The sculpture is made from 1,005 pieces of rigid, individually cut mirror that are woven into an open, lace-like form, and suspended from the central beam of the gallery. As mirror, the work reflects both the viewer and surrounding architecture in an experiential play that raises questions of mediation and virtuality.
Ghost Pearls references lace in the collection of the Fairview Museum; conversations with local and regional lace-makers; historical links between lace, value, and time; the 1964 digital artwork Ninety Parallel Sinusoids with Linearly Increasing Period by A. Michael Noll; and works of the Light and Space movement.
Interview on 'Inverted Dome' in NoHoArts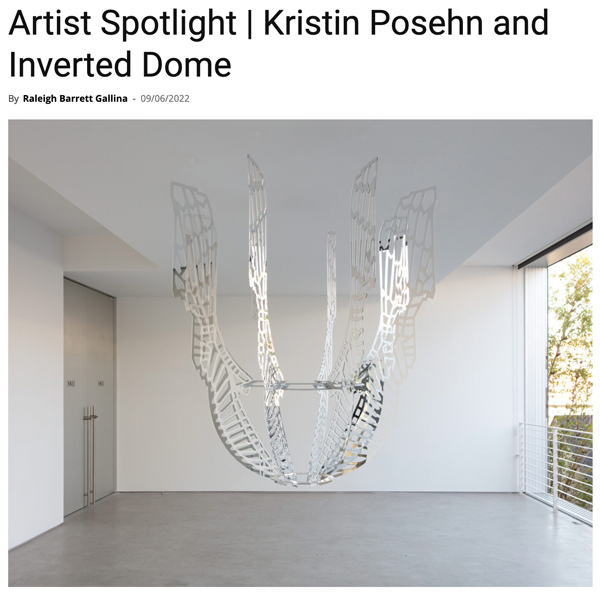 Residency notes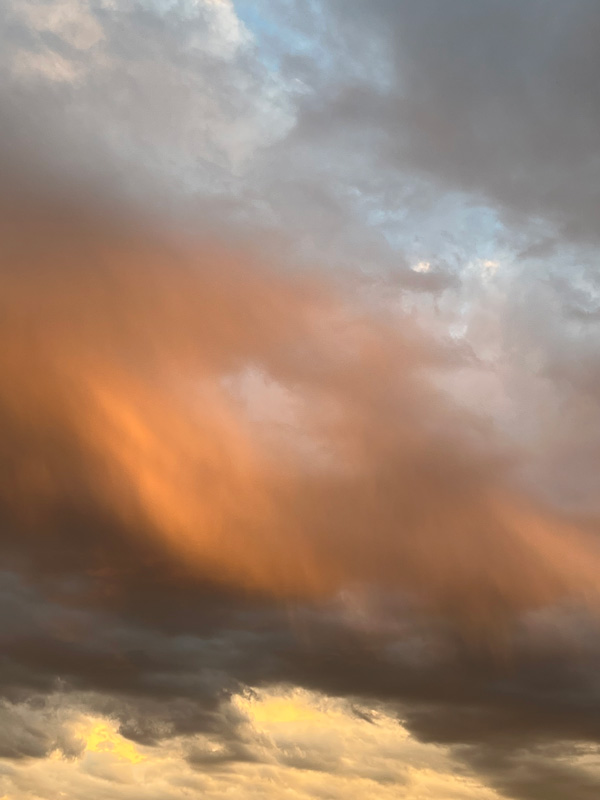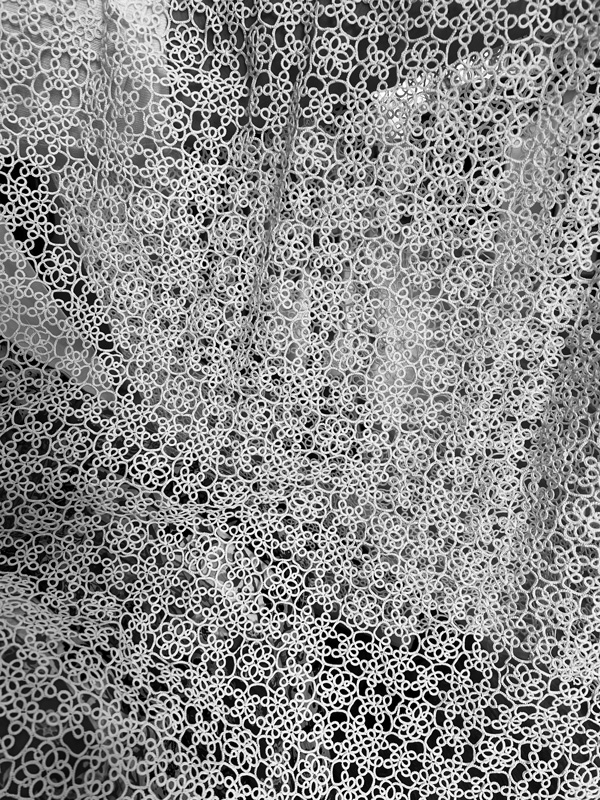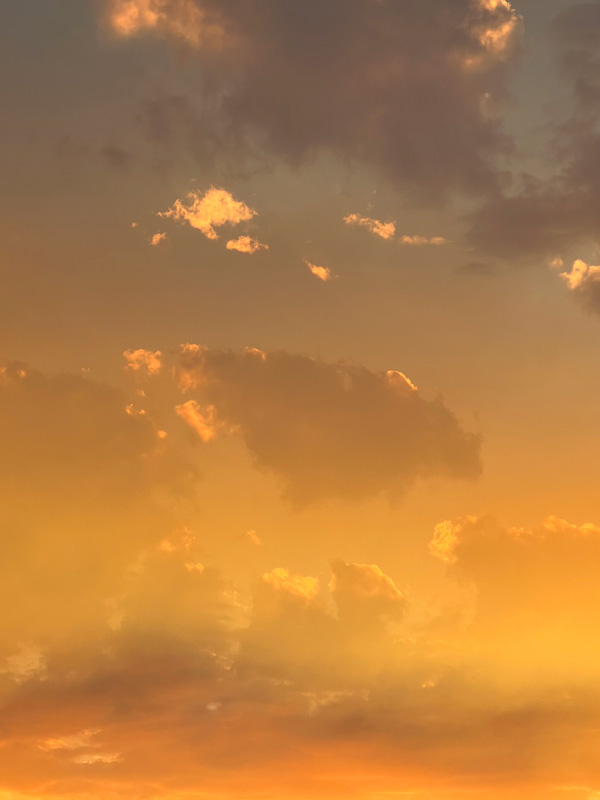 Studio process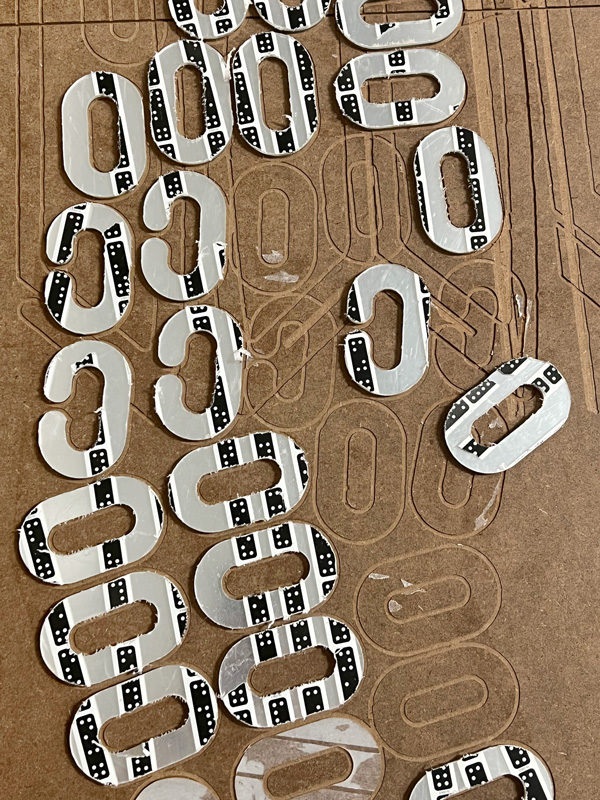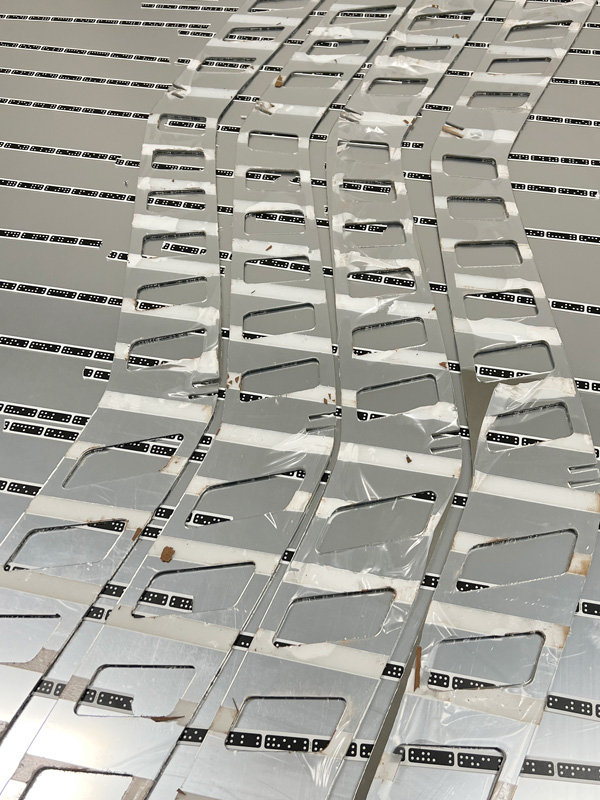 Parts for new sculpture and irl Mirror Chain coming off the cnc table. Metal chains are bent or welded to make closed-loop links; I've neither option with mirror sheet. Instead I went for a simple design with two alternating types of links: One link is a closed loop, and one link has a gap that slots to build up the chain. It's funny how ideas emerge — the resulting chains have a binary pattern rhythm, a more interesting variety of views as one walks around them, and overall a different feel than conventional links would provide. Next solo show is sculpture, opens in October. Next architectural digital work is TBD, and whilst I grapple with its seeming impossibilities, who knew that the exploratory convos and doors they're opening would be so much fun.