Miles Coolidge at ACME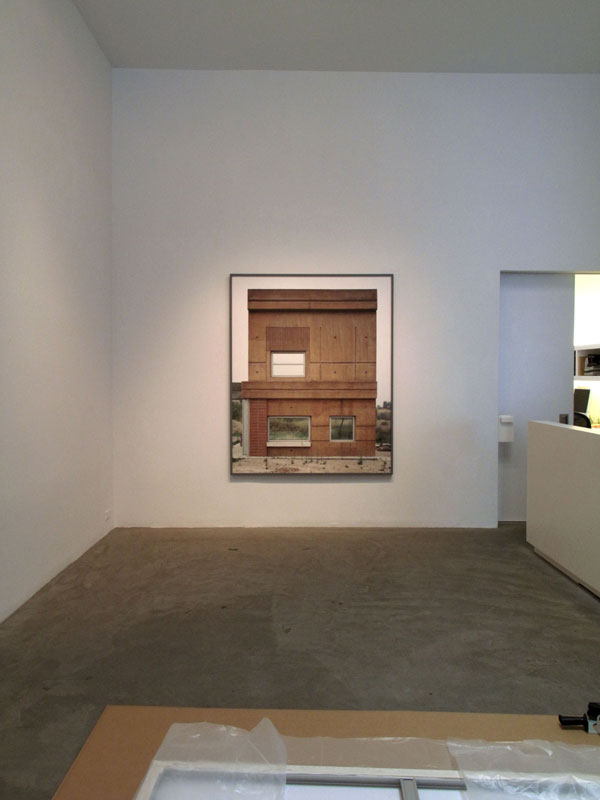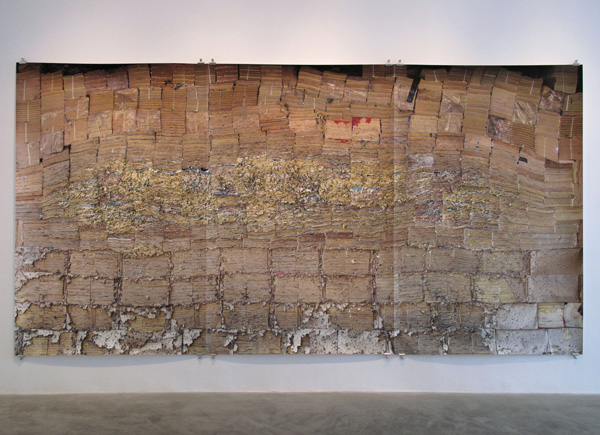 "For his seventh solo exhibit with ACME artist/photographer Miles Coolidge will be presenting images from an ongoing project entitled Mock-Ups, as well as two works that are shown as single-image projects.
The subject material of the images in the Mock-Ups series is comprised of full-scale, materially accurate architect's renderings of buildings under construction on the campuses of the University of California. In general, these images are titled according to the purpose for which the structure is built – Humanities, Stem Cell Research, Biological Sciences, and Student Housing, for instance. In some cases, if the facade is not represented in the mock-up, the title may be more straightforwardly descriptive, as in Framing.
Backstop is a large-scale single-image work that depicts the area used to catch arrows in an archery range located in a public park in Los Angeles. While "Backstop" is the generic term for this common feature of archery ranges, the materials chosen for this particular range differ from the norm in that stacked telephone books are used instead of a purpose-built manufactured solution. This particular backstop was photographed near the end of its projected 8-month lifespan. At 90″ x 180″ Backstop represents its subject at approximately a 1:1 scale."
Previous quote from the press release.
More information on the gallery website .