Digital Study #3 (Training Phantom)
In conjunction with my ongoing exhibition Inverted Dome at the MAK Center for Art and Architecture, Mackey Garage Top, I'm releasing a series of fully digital studies that further advance ideas touched on within the exhibition. The third in this series of four works is Training Phantom.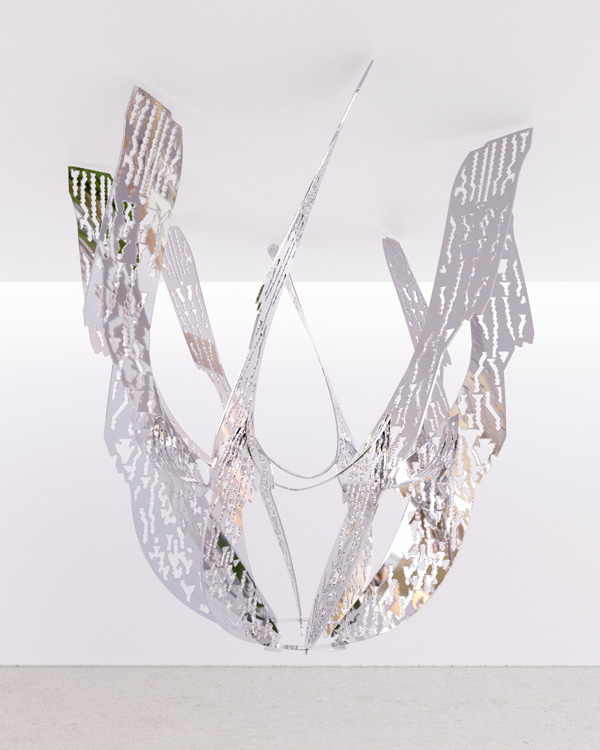 Digital Study #3 (Training Phantom), 2022
Excerpt from a forthcoming interview with exhibition curator Aurora Tang:
TANG: How do you see these digital studies in relation to the physical exhibition?
POSEHN: It's been a back-and-forth evolution. As I was fabricating the sculpture, installing, and then documenting it, I was also 3D modelling the gallery. It was fascinating to be in the gallery and observe how light falls in the space at different times of day, and then go to my studio and juxtapose that with how light was being rendered in the 3D environment I was building. The conversations we've had in the gallery and responses from visitors have brought up new ideas that are filtering into the studies. It's been a way for the work to continue to unfold, respond, and reflect in real time.